Auto Repair Services Springfield PA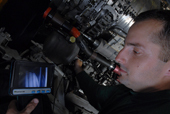 Inspection / Emissions
Official PA state facility. Our technicians are capable of handling all of your inspection / emission needs including basic annual inspection, diagnostics, and repair.
Learn More >
Oil Change
Our oil change includes most filters, the topping of fluids and adjusting tire pressure. We will check for tire rotation as well. We can handle all types of oil needs including synthetic, semi-synthetic, and all European oils.
Learn More >
---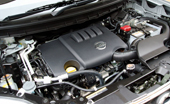 Engine Tune-up
Tune-ups are hardly what they used to be. Our technicians use state of the art wireless scan tools to diagnose and repair all phases of engine performance issues.
Brake Service
Services includes replacement of pads, shoes, hydraulic systems and brake lines. Whether it is a routine brake pad replacement or fabricating new fluid lines we can handle all of your brake needs.
---

ABS Service
Our technicians have not only the latest diagnostic tools but the necessary experience to diagnose ABS lights and concerns.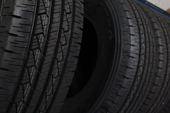 Tire Service
Leave it to Ridpath's Auto Center to find the right make and model tire for your vehicle. Whether it is a passenger car, light truck, SUV or even heavy duty applications Ridpath's is your trusted provider.
---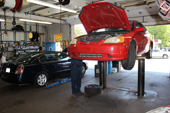 Wheel Alignment
Ridpath's standard 2 or 4 wheel alignment service is one of our specialties. We are also capable of handling frame adjustments as well as front camber kit installations.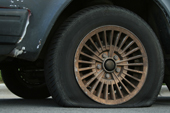 Tire Presure Monitor
Most newer vehicles come equipped with a tire pressure monitor system (TPMS). Ridpath's Auto will properly diagnose all manner of symptoms and repair as needed. We install & program new sensors frequently.
---
Steering & Suspension
Trust Ridpath's Auto Center to replace your vehicles strut or shock assemblies. Ridpath's can also expertly diagnose ride control issues.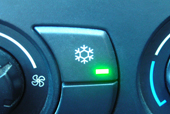 Auto A/C & Heating
Ridpath's Auto Center can diagnose, repair or perform maintanence services for virtually any vehicles air conditioning and heating system.
---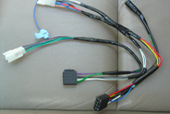 Electrical System
Whether a blown fuse or a faulty system, Ridpath's expert technicians will trace your wiring system and repair it properly. Modern vehicles rely on proper harness wiring for power supply and communication. Trust the experts at Ridpath's to repair it right.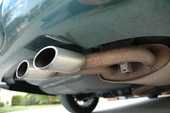 Exhaust System
Ridpath's Auto can handle all exhaust repair and replacements required for your vehicle. We can also upgrade your exhaust to a high performance system.
---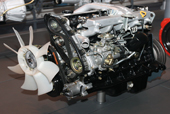 Cooling System
One of the most critical systems in your engine is your cooling system. Trust us to diagnose any issues, perform all necessary repairs, or just provide maintenance sevice to provide years of uninterrupted service.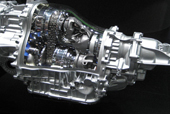 Transmission Service
Ridpath's Auto Center has the experienced technicians you need to diagnose your vehicle shifting issues. We can also repair or replace most clutch systems including hydraulic items and flywheels.
---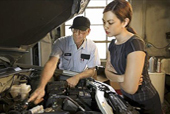 Scheduled Maintenance
Ridpath's Auto has access to most manufacturer specifications and can complete all necessary maintenance to keep your vehicle operating as it was intended.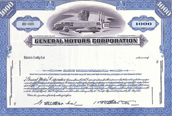 Fleet Service
Often when purchasing a used vehicle from a dealer customers may purchase an aftermarket or private warranty. Ridpath's Auto is an approved fleet repair facility, and can help communicate with the warranty company to ensure a quick repair. Ridpath's Auto is also recognized by numerous national fleet maintenance companies.