Springfield Auto Repair
Multiple Talk of the Town award winner for favorite Springfield auto repair shop! Ridpath's Auto Center was established in 1981 in Springfield, PA. We're a family owned and operated auto mechanic shop with a sterling reputation. Our services combine superior workmanship with unrivaled customer care. Over the years we have established ourselves as the leading auto mechanic in Springfield. We're a full service auto repair facility providing a wide variety of services that will suit virtually any need of our customers.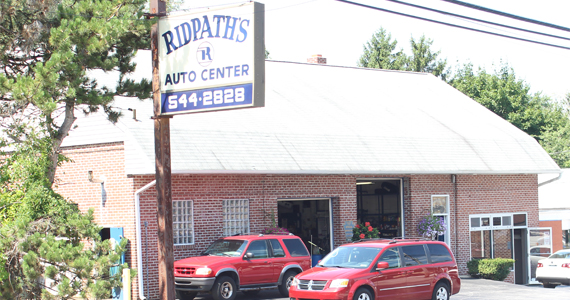 Springfield's Trusted Auto Repair Shop
Family Owned and Operated since 1981!
Ridpath's Auto Center performs a multitude of automotive repair services. Our expert mechanics are among the most knowledgable and thorough in the industry, and our customer service has only one goal - Your 100%. Trust Ridpath's for quality car and truck repair your family can count on for years to come!
Auto Services Include:
Car Care Tips

Car Care Recipe
The Recipe To Keep Your Car Cruising
Learn More › ›

Automotive Air Conditioning
Keep Your Vehicle Cool
Learn More › ›

Tire Pressure Monitor System
Maintain Your Vehicle Tire Pressure
Learn More › ›

Void Vehicle Warranty?
Learn More About Your Vehicle Warranty
Learn More › ›

Check Engine Light
Learn What The Check Engine Light Really Means
Learn More › ›

Preparing Your Vehicle For A Road Trip
Be Ready For The Long Haul
Learn More › ›