Springfield Auto Repair
Honesty and integrity are what has earned us multiple Talk of the Town Awards for favorite local Auto Repair Shop! Ridpath's Auto Center was established in 1981 in Springfield, PA. We're a family owned and operated auto repair mechanic with a sterling reputation. Our automotive services combine superior workmanship with unrivaled customer care. Over the years we have established ourselves as the leading auto mechanic in Springfield Township. We're a full service auto repair facility providing a wide variety of services that will suit virtually any need of our customers.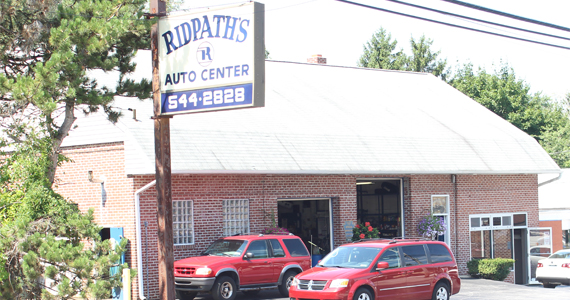 Springfield's Trusted Auto Repair
Family Owned and Operated since 1981!
Ridpath's Auto Center performs a multitude of automotive repair services. Our expert mechanics are among the most knowledgeable and thorough in the industry, and our customer service has only one goal - Your 100% satisfaction. Trust Ridpath's for quality car and truck repair your family can depend on for years to come!
Automotive Repair Services:
CAR CARE BLOG

Car Care Recipe
The Recipe To Keep Your Car Cruising
Learn More › ›

Automotive Air Conditioning
Keep Your Vehicle Cool
Learn More › ›

Tire Pressure Monitor System
Maintain Your Vehicle Tire Pressure
Learn More › ›

Void Vehicle Warranty?
Learn More About Your Vehicle Warranty
Learn More › ›

Check Engine Light
Learn What The Check Engine Light Really Means
Learn More › ›

Preparing Your Vehicle For A Road Trip
Be Ready For The Long Haul
Learn More › ›